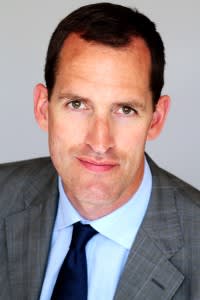 Alex Balfour is a globally recognised leader in building digital capability and optimising digital performance for media, consumer, sport and entertainment brands.
Alex is currently CEO of Digital Brand Services and works with over a dozen clients in the public and private sectors.
Alex Balfour joined the London Organising Committee of the Olympic and Paralympic Games (LOCOG) as Head of New Media in 2006 At LOCOG he built a team from scratch that has delivered 77 digital channels to 150m consumers. Previously he was Chief Digital Officer of Haymon Boxing, creators of Premier Boxing Champions, Chief Digital Officer of the Engine Group and a co-founder and Chairman of CricInfo, since sold to ESPN.
Alex is also a Commissioner of Historic England, a Trustee of English Heritage, an assessor for Innovate UK and a Director of a number of business in the financial services sector including CreDec and Datatracks (UK).